I was laying in bed the other night thinking what a horrible wife/blogger I've been. I always blog about what the kids and I do but never about what Kevin does. So this one is for you babe. Kevin works so hard for us. Him doing that allows me to stay at home with the kids, and for that I couldn't be more thankful. He goes to work everyday at 4:00am with no complaint. He keeps the outside of our house looking immaculate. (with a little help but he really does take care of everything having to do with it) Because of all this I have no problem "letting" him do what he loves...fishing. He would fish everyday if he could. I can't even explain how much of a better husband and father he is when he gets back from a little fishing. I totally get it, so I rarely mind ;o) Life has been rough having 2 kids so close together but I can truly say, right now, that I love him more than ever.
Happy Birthday to Kevin at the Falkoner: He totally wore the stupid necklace I got him for like 20 mins (What a trooper)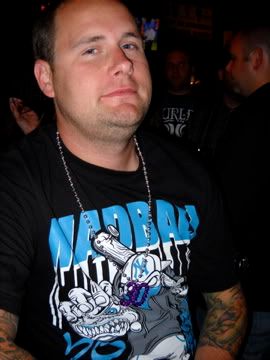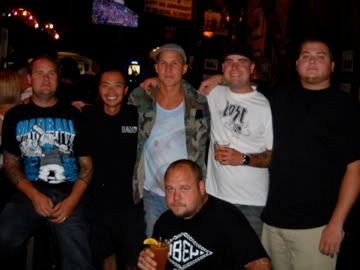 Kevin doing what he loves to do best right now.