This weekend was CRAZY busy. On Saturday morning I headed up to Forest Home for the Oasis 2010 Womens Retreat. It was so much fun. I had an amazing day with amazing women. During free time we attempted to ride the zip line, but got caught in a flash flood rain storm and got absolutely drenched. Here is the before...
And after...drenched!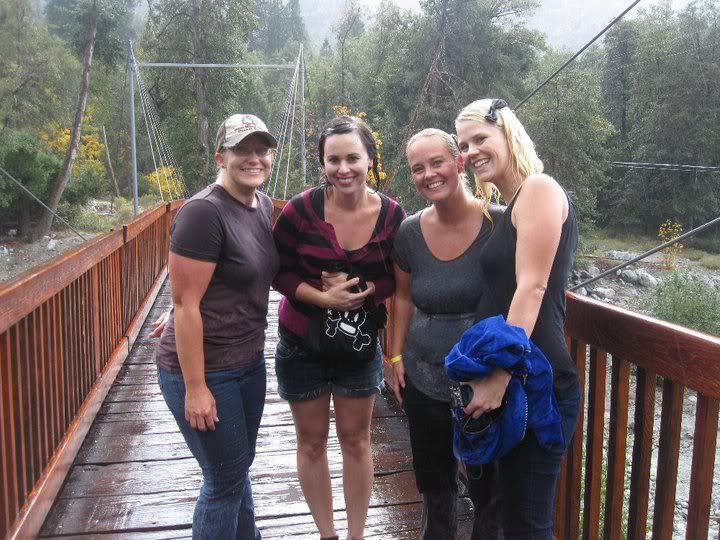 We spent the next hour wrapped in someone else's blankets, in the laundry room, while our clothes dried in the dryers. Once the storm let up we tried it again. We climbed the climbing wall, did the ropes course, and zipped down the zip line. It was SO much fun to do those things. It was something I would never get to do on a regular day and very much enjoyed the thrill of it all.