May 1oth- Kids have their first dentist appt. They both did amazing and got all good reviews from the dentist. They even said that Toby's thumb sucking hasn't done that much damage!! (...and I thought they were going to yell at me.) Toby sat there for 20 minutes while they scraped his teeth and Liv took x-rays and everything. They amazed me, and the dental hygienists how well they did. Here they are pumped and ready to get their teeth cleaned.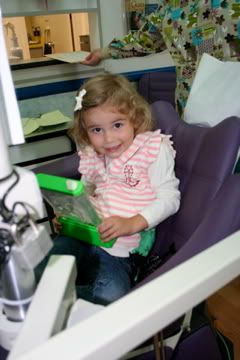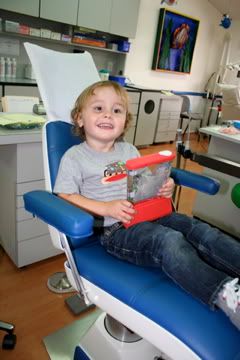 We also planted out first tree in our backyard. An orange tree. Even though I know it will make my allergies crazy, I LOVE how they look and can't wait till it starts producing fruit. The kids had a blast helping dad dig and water. I never could have imagined how much I would love this kind of family stuff. I get all mushy thinking about all the fun new stuff we are going to do as a family. Here they are in all their helping glory!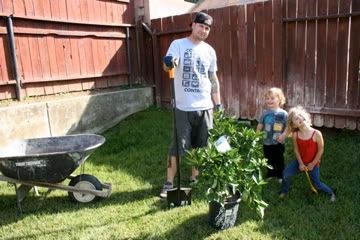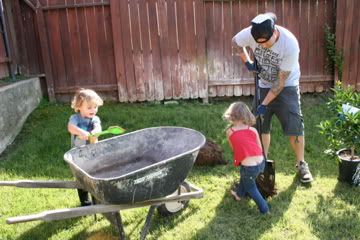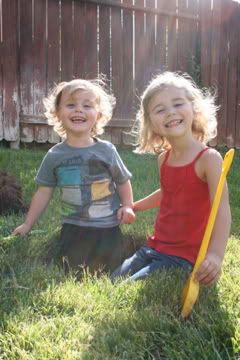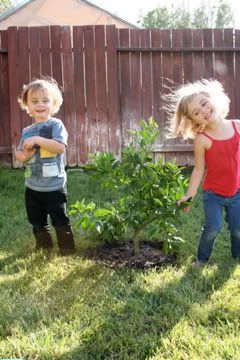 I have been feeling super crafty lately so I decided to make Olivia a pillowcase dress. Turned about pretty good if I do say so myself. I love it and was happy she did too.