So I can't believe that its been two weeks since I got back from Colorado and still haven't uploaded these pictures or blogged about it. I am totally slacking lately. Start of the trip photo with mom: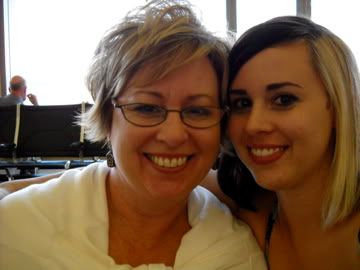 So we got into Denver late the first night. Ate at Sonics and headed home to see Georgie. He was very excited to see us. (But didnt like the hat I bought him...hmm..I wonder why?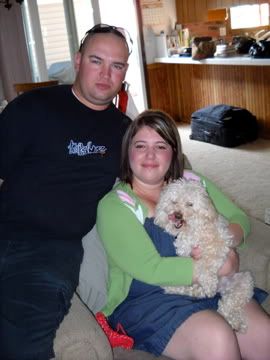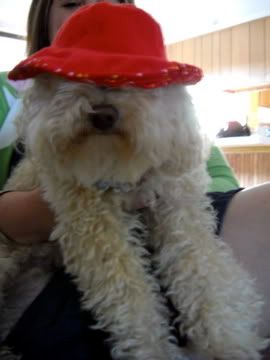 The next day was shopping day. And we Kahn's don't take shopping lightly. Here is a couple of pics of the damage we did. (We had to bring home an extra suitcase to fit our share. We're REDICILIOUS! (I'm not denying it)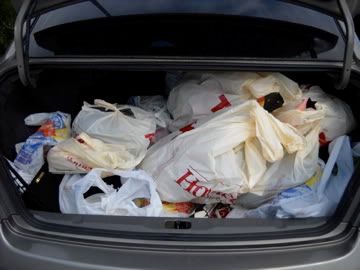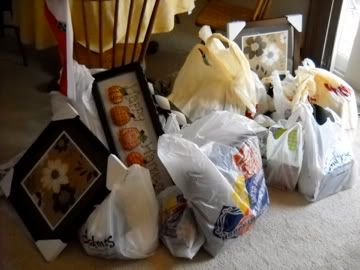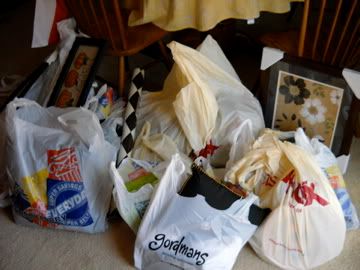 Sunday we went to Lacey's church. Its called Vanguard and they meet in an old movie theater. It was awesome. Now I know why she missed it so much when she was home. Amazing doesn't begin to describe the feeling I got when I was there. God was definitely there, and it takes a lot for me to really feel something at a church that is not my own. I wish I could fly out every week to go there...it was that good.
After church we drove two hours to a quaint little mountain town called Brekenridge. Lots of little boutique-y little shops. Very cute. Here is a picture of the ski slopes minus the snow. It looked really cool.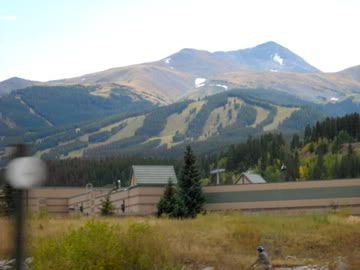 Lots of good food, quality company, and good times had by all. I was very sad to leave Lacey and Ben but glad that we will see them in a couple of months for Christmas. We are hoping and praying that they can move closer someday. (SOON)